FAQs
"I just wanted to email to thank you for the excellent service ..."
- Customer from Midlothian via email
Who are Smiths of the Forest of Dean Ltd?
We are a long-established family business with a 5 star Google rating. Whatever your needs we are here to help you by providing a fast, efficient value-for-money service backed-up by excellent stocked products and a lot of knowledge. Many thanks for the referrals from the forums of www.moneysavingexpert.com. We maintain the lowest carbon footprint in terms of transporting stock into our depots and are proud of our recycling heritage too - we have been recycling tanks and drums for decades. We became Members of the Federation of Small Businesses. We hold a Waste Carriers Licence, which is registered with the Environment Agency, carry a Goods Vehicle Operator's Licence and an Environmental Permit Exemption. Recently we became members of SEDEX.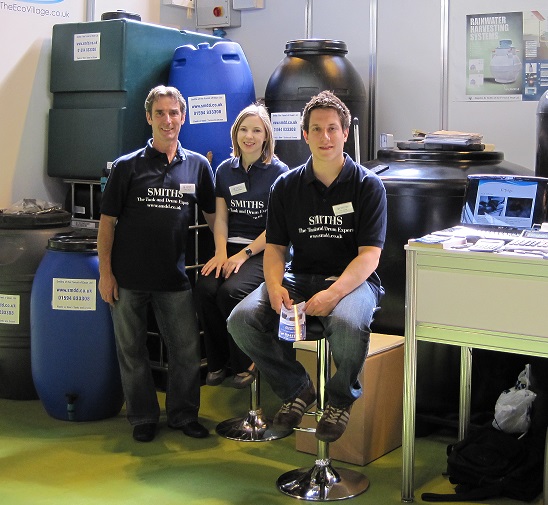 Where are you? Will you deliver and if I want to collect can I?
We are conveniently located in the Royal Forest of Dean, Gloucestershire and you can call in anytime during normal working hours or order over the phone or from our online shop. All customers are welcome to pop in and we have parking onsite. Delivery can be arranged to most postcode areas - prices vary. As for collecting, depending on what you are buying, you can turn up on anything from a pushbike to a tractor or an artic lorry and we should be able to fix you up with what you need. You may want to phone 01594 833308 and check stock levels first.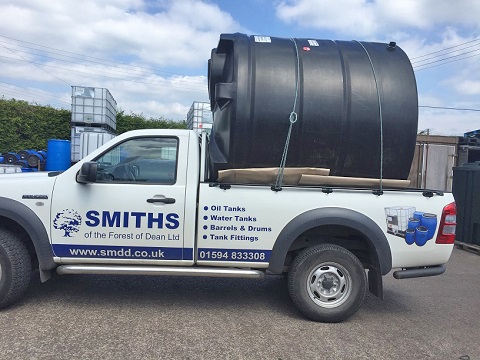 I'm concerned about environmental issues, but are you?
We are with you on this. We have recycled, reconditioned and remanufactured products. On top of that, most of our new tanks and drums are made from recyclable material. As a company we source from local manufacturers wherever it is practicable, reducing the impact on our environment and keeping our carbon footprint in mind when making decisions. When you buy a new polyethylene domestic or bunded oil tank from us the installers will take away your old plastic tank. Your old tank will be sent for regrind and then recycled and reused for other new plastic products. This applies to our local catchment area at the moment e.g. adjacent counties. Conditions apply. Our new IBC tanks are from a premier manufacturing company who put ecological factors at the forefront of their manufacturing process.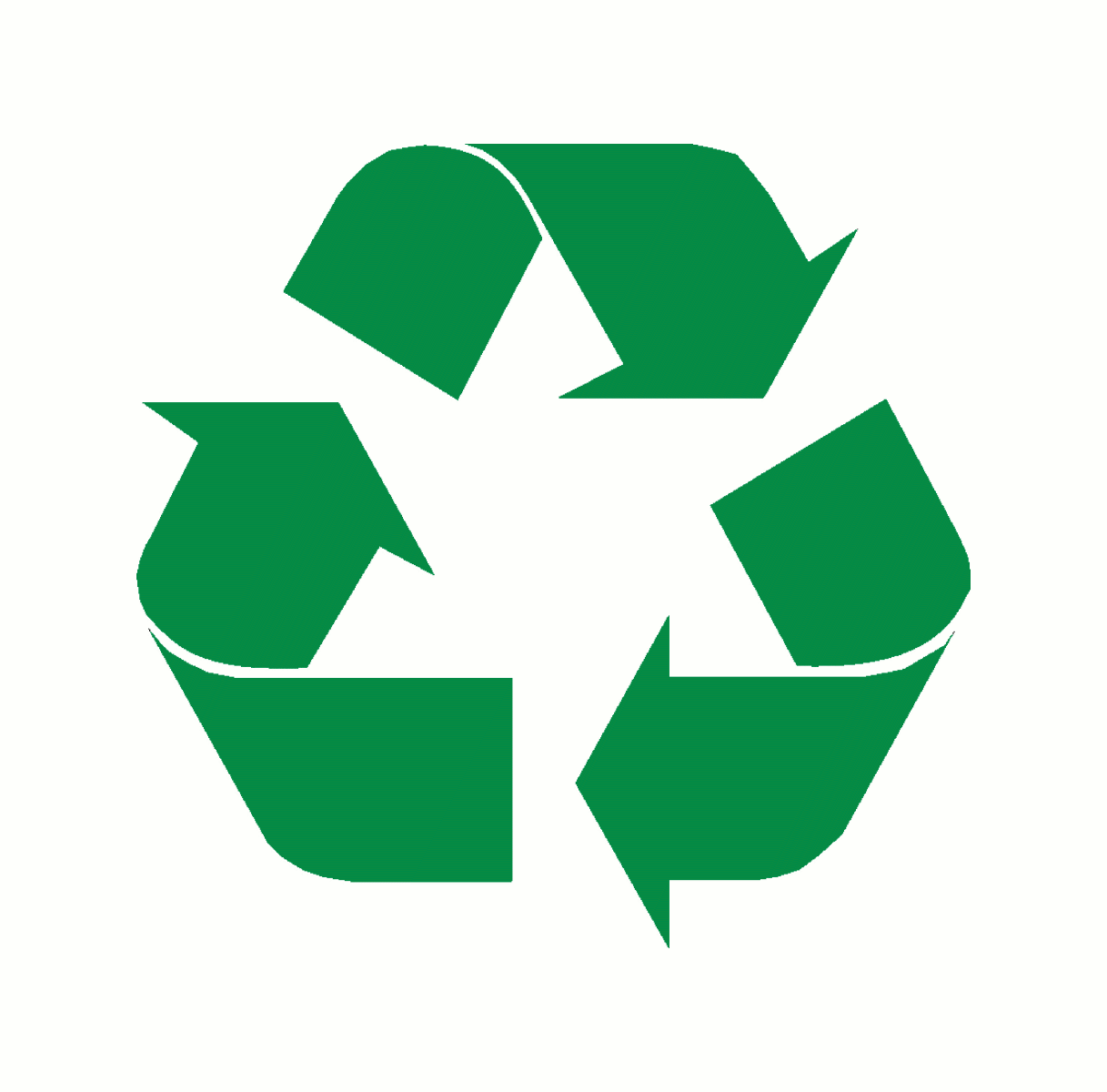 I have had my tank delivered but where are the fittings I've ordered?
We've delivered them and kept them safe. Have a look inside your tank and you will usually find them tucked within a plastic bag.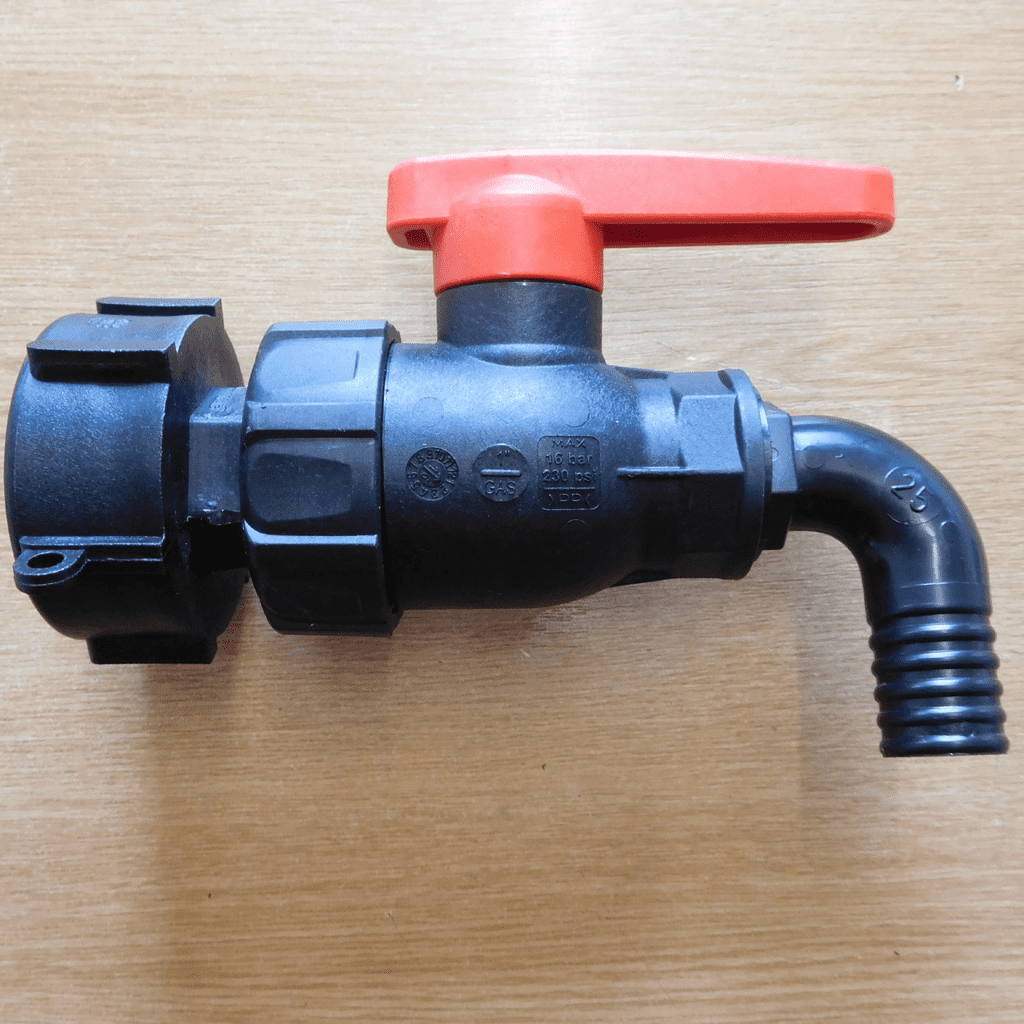 What guarantee do I have? How do I know it is a quality tank?
Our new fuel tanks carry a full manufacturer's guarantee. You may need to register your tank and conditions may apply. See details on product pages.
We have decades of knowledge regarding tanks. These years of experience have made us very choosy about the suppliers we work with. For example oil tanks have an OFTEC Certification and are manufactured by OFTEC members - OFCERT LICENCE is an Oil Industry Technical Specification. You can view the OFTEC website at www.oftec.co.uk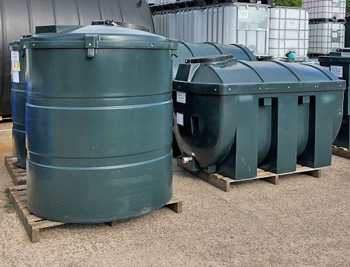 Are recycled tanks and drums ok to use? What's been in them?
They are great for many purposes, just tell us what you want to use them for and we will confirm if they are suitable. They will have signs of use and some may have surface wear and tear. They are superb industrial quality and stocks go very fast. Colours, capacities, sizes and stocks of recycled containers will vary.
Usually the contents have been fruit juice and food-based products - we carefully source our recycled drums and tanks, only using reputable, trusted suppliers so you can by with confidence.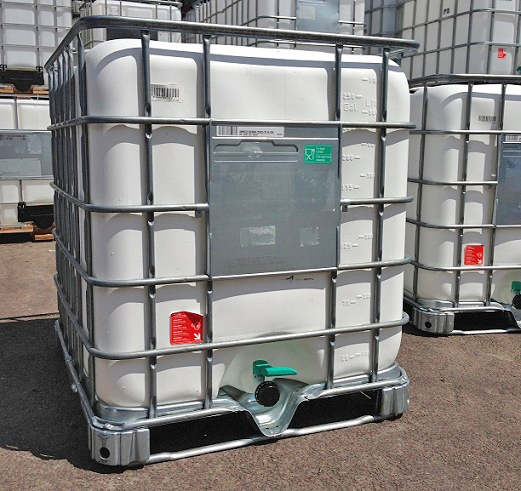 Can you fit my new oil tank for me?
Locally yes, we can offer a complete changeover service by an OFTEC Certified Engineer.
Ask about our recycling programme for your old plastic oil tank. When you buy a new polyethylene domestic or bunded oil tank from us, we can take away your old plastic tank. Your old tank will be sent for regrind and then recycled and reused for other new plastic products. This applies only to our local catchment area at the moment e.g. adjacent counties. Conditions apply.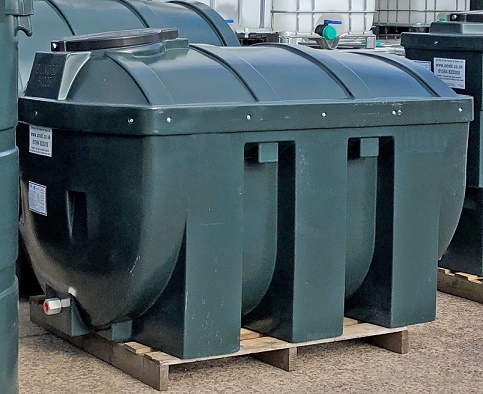 What is a bunded tank and do I need one?
The best way of describing it is a tank within a tank and you may need one. There are important regulations regarding oil storage, give us a ring and we can advise you. You will find more information by searching our site for bunded tanks - and on the Environment Agency website www.environment-agency.gov.uk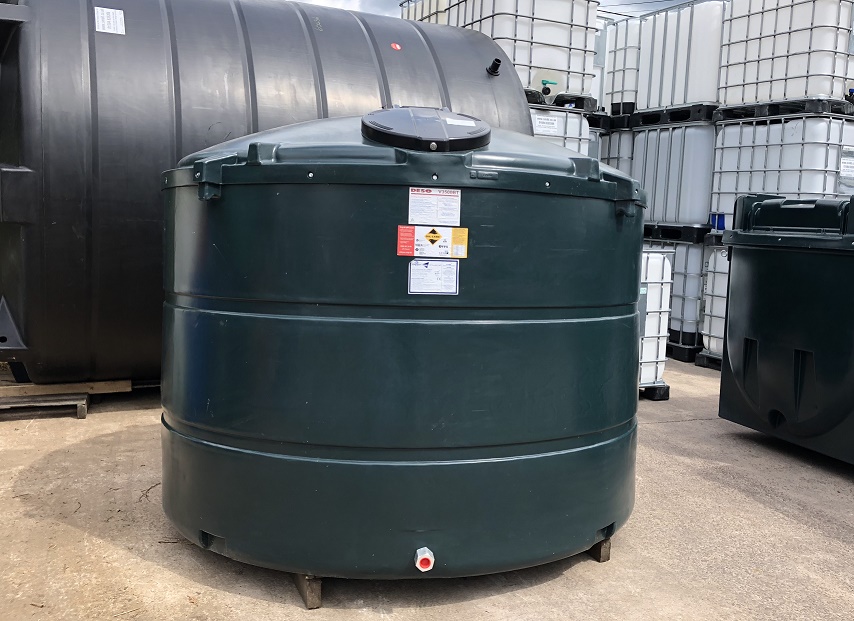 My old oil tank is leaking! Can you help?
You'll need help fast and we understand speed is important. We carry a large stock of oil tanks and can probably help, especially if you are local, by getting a tank to you quickly and recommending a specialist OFTEC Technician who can do a changeover service for you.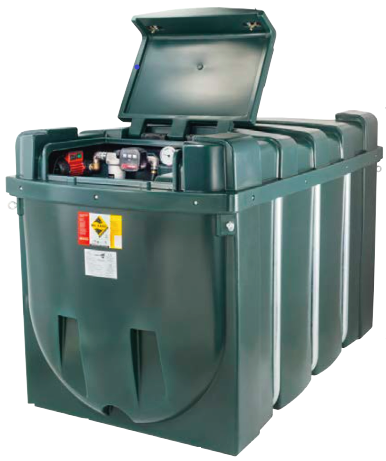 Can I pay by credit card, PayPal or bank transfer?
Yes to all. Call in at our Yard or give us a ring between 8.15am to 4.00pm weekdays if you have your credit/debit card on standby - 01594 833308. If you prefer to order online we have many products in our online shop and eBay shop. All our phone credit/debit card transactions are governed by Lloyds Cardnet or WorldPay secure transactions. We accept VISA, Mastercard and American Express.

I urgently need an emergency tank for liquid food storage. Have you anything suitable?
Yes, your best option is our new multi-purpose 1000 litre IBC tanks. They are approved for liquid food storage. Certified.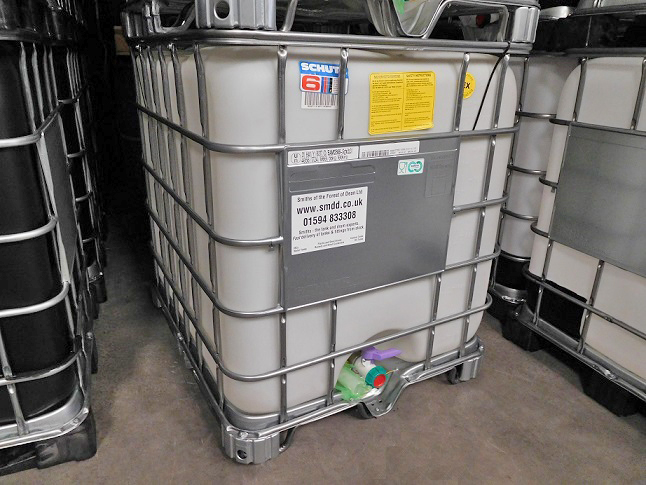 Do you supply anything else as well as standard tanks and fittings?
Yes we do new and recycled. Along with the standard oil tanks we supply food grade IBCs, heated jackets for IBCs, jumbo water tanks, fuel stations, stainless steel IBCs, baffled tanks, bunded tanks, conical tanks, steel drums, plastic drums, plastic jerry cans, plastic buckets and bunds etc. We have stocks of recycled tanks and drums too. Plus plenty of fittings and IBC accessories.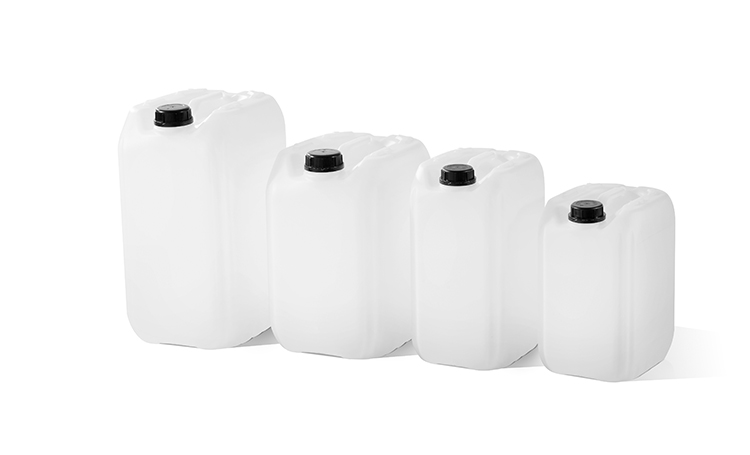 Opening hours. What are they?
We have 2 depots in Gloucestershire, Our Milkwall depot is normally open for customers from 8.15am to 4.00pm Monday to Friday, our warehouse depot is open for commercial collections and deliveries during the same hours. If you need to come outside of these times let us know and we will try and accommodate you. We are closed on Bank Holidays. See also our online shop and ebay shop.
Will I be a satisfied customer?
With our decades of experience and knowledge we certainly hope to ensure that you are. We are very proud of our 5 star Google rating and 100% eBay rating.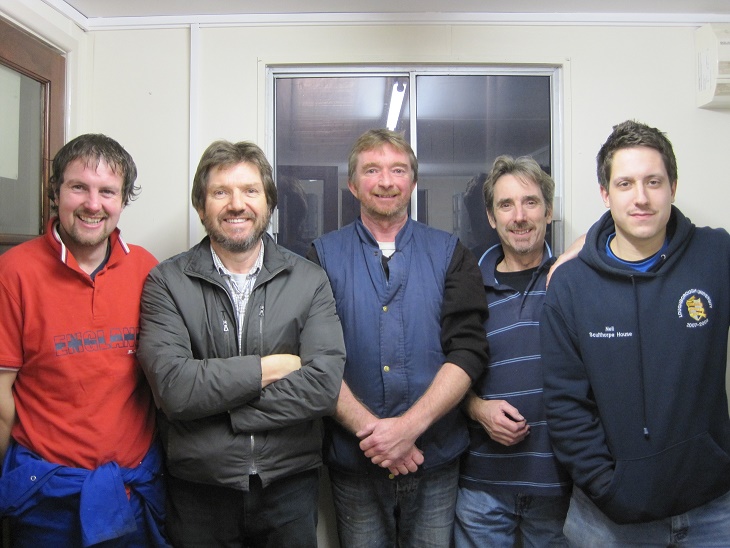 My company have ex-food recycled tanks and drums for recycling. Are you interested?
Yes we are, must be food-based though. Please send photos and tell what the containers have been used for, where you are located and the quantity you have available. We will get back to you within 24 hours.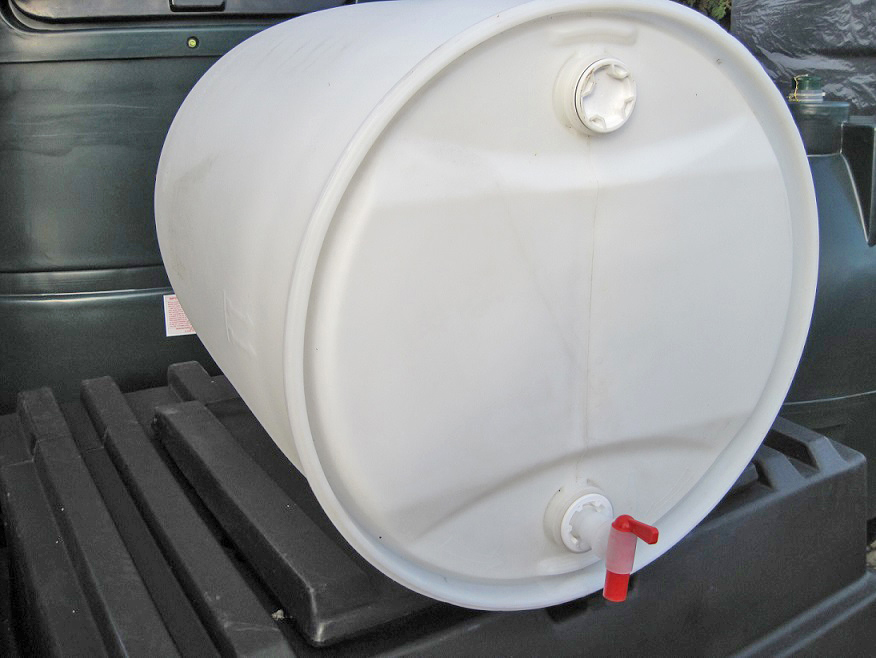 What is your VAT number, EORI number, XI number or company registration number? I need them for my accounts.
Our VAT number is -136721965 Our EORI number is GB136721965000
Our NI EORI number is XI136721965000 and our Company Registration number is 03759872.